Event Spaces
Capacity
COMPTOIR
(standing room only)
Standing 25
LA TERRASSE
(heated terrace)
Front
Standing 25
Half
Standing 45
Seated 30
Full
Standing 80
Seated 60
MEDINA
Standing 60
Seated 50
FULL BUYOUT
(including patios)
Standing 250
Seated 170
Inside only 110
We can accommodate cocktail receptions, sit down dinners, business luncheons, and full buy-outs. We have a variety of beautiful semi-private spaces and a banquet menu that will delight your guest.
Please call 415 957 5468 to discuss how Barcha can be a part of your next event.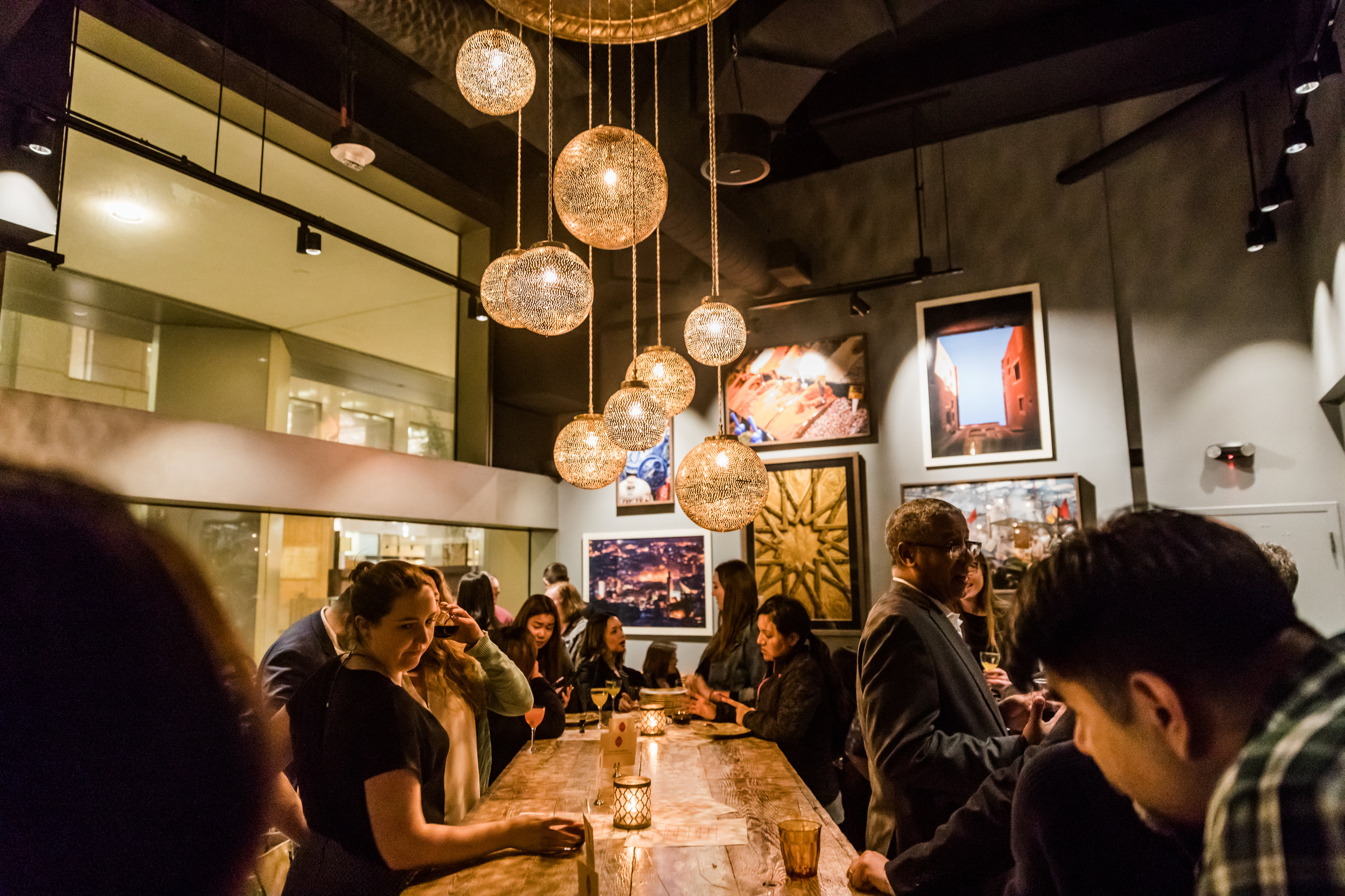 KAIS BOUZIDI PROPRIETOR
Born and raised in Paris, France, Kais Bouzidi grew up in a family of restaurateurs and began his career in the restaurant industry at the age of 14. After spending his formative years learning the inner workings of the family business from his father, Bouzidi moved from Paris to San Francisco at the age of 21. Bouzidi's drive and ambition allowed him to realize the possibility of running his own restaurant in 2006 – he studied the San Francisco market, the location and the local food culture extensively, building the concept of what would ultimately become Sens Restaurant in October of 2007. Having traveled throughout Southern Europe and Northern Africa, Bouzidi was inspired by the flavors and cultures of Mediterranean countries and cuisines. Born to a French mother and Tunisian father, Bouzidi brings the same blending of cultural influences to the menu and ambiance at Sens. With its wildly popular happy hour, seasonal Mediterranean fare, and gorgeous patio spaces with breathtaking views, Bouzidi has successfully established Sens as a dining destination on the Embarcadero.
Looking to establish a second location with a similar atmosphere and menu, but with a modern twist, Bouzidi has successfully launched his newest restaurant concept, Barcha, in the 425 Market Street Building and located at 28 Fremont. Having the perfect location to satisfy corporate clientele as well as locals and tourists alike, this Mediterranean bistro with Parisian influences offers delicious fair and a chic, yet welcoming "smart casual" ambiance.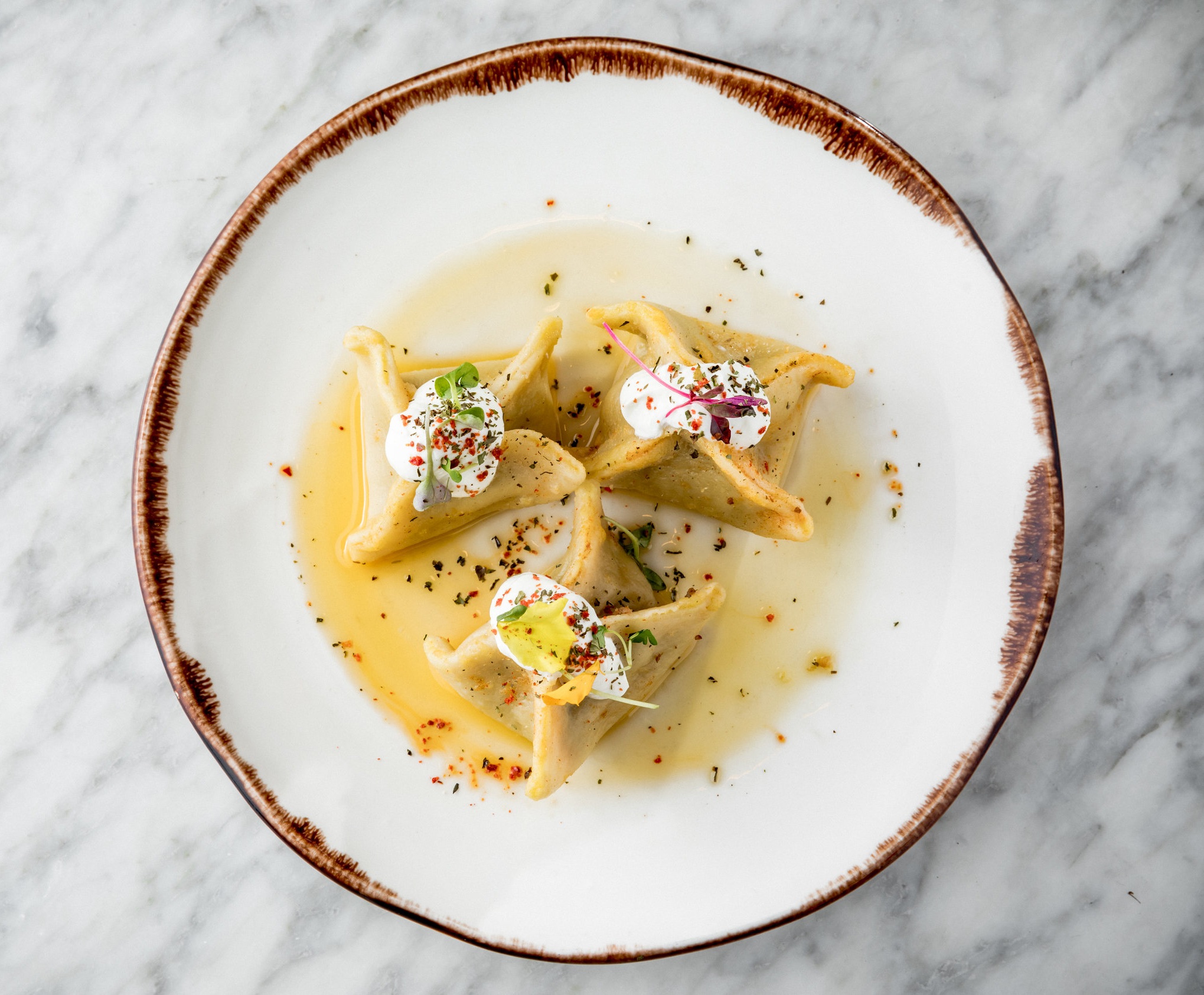 Have Questions?
If you have a general question please give a call
Need a copy of your receipt?
PRESS
"6 Established Restaurants that are Worth a Revisit" Haute Living, January 2017
"Drink This Now: SF Bay Area's 30 Essential Drinks" ZAGAT, December 2016
"5 Reasons to Drink: Hot Austrian Punsch, Vertical Barleywine Tasting, and No Corkage Fee" 7x7, November 2016
Barcha Selected as an 2016 OpenTable Diner's Choice Award Winner, OpenTable, March 2016
"Four New Restaurants We're Crazy For" San Francisco Magazine, January 2016
"Best New Restaurants of 2015" SF Station, December 2015
"The Best Restaurant Openings Of 2015" The Culture Trip, December 2015
"Top 10 Dishes & New Openings" The Perfect Spot, December 2015
"November's Most Talked About Restaurants" PureWow, November 2015
"SF's Best New Bars and Restaurants from November" Thrillist, November 2015
"Upscale-Casual Mediterranean Spot Barcha Now Open in the FiDi" SF Weekly, November 2015
"Trendspotting: New San Francisco Restaurants Go Big" ZAGAT, November 2015
"The Mediterranean Barcha (from the Sens team) Now Serving in the FiDi" Tablehopper, November 2015
"This Week in SF Food" SFist, October 2015
"Now Open: New Mediterranean Bistro and Wine Bar, Barcha SFGate, October 2015
"Sens Spin-off Barcha Now Open With Mediterranean Menu in Mission" SFEater, October 2015
"Barcha, Sister Spot to Sens, Now Open at 425 Market" Hoodline, October 2015